Keeping on top of Parking Charge Notices (PCNs) at the University of the West of England (UWE Bristol)
Background
The University of the West of England (UWE Bristol) is spread across three main campus locations, with the main site just four miles north of Bristol city centre. It has its own University Enterprise Zone providing space for businesses and the UK's largest robotics lab.
UWE Bristol Frenchay Campus is also one of the country's seven 'Nightingale' hospitals, providing 300 intensive care beds for Covid-19 patients should local services require them.
The University has its own internal permit system to allow staff and students to park within the car parks in any of their campus locations.
Challenge
When it came to monitoring parking, Senior Operations Manager Robert Cox and his team found it challenging to keep on top of Parking Charge Notices (PCNs) and felt that some people were taking advantage of lack of deterrent.
Rob said: "We knew we had to make a change as the number of complaints from genuine users about the lack of parking space and unauthorised use needed addressing. A significant minority of users knew they could get away with not parking in line with the rules and not paying the PCN as we just didn't have the resources to keep on top of them.
"We were managing our back-office processes internally using a third party software system, but it was very admin intense as we had no link to the DVLA, and all paper request took a long time to obtain and process. We had to decide whether to take a case further when the PCN hadn't been paid – and often we didn't bother as the process was so lengthy.
"We spoke to our Student Conduct department about having them escalate regular, repeat infringements in-house, but they are very busy dealing with other very pressing welfare issues. So, we initially begun by looking for an off-the-shelf solution, but soon realised we would benefit from something more customised. We therefore went out to tender to find a provider who could help us to achieve better parking behaviour across the board."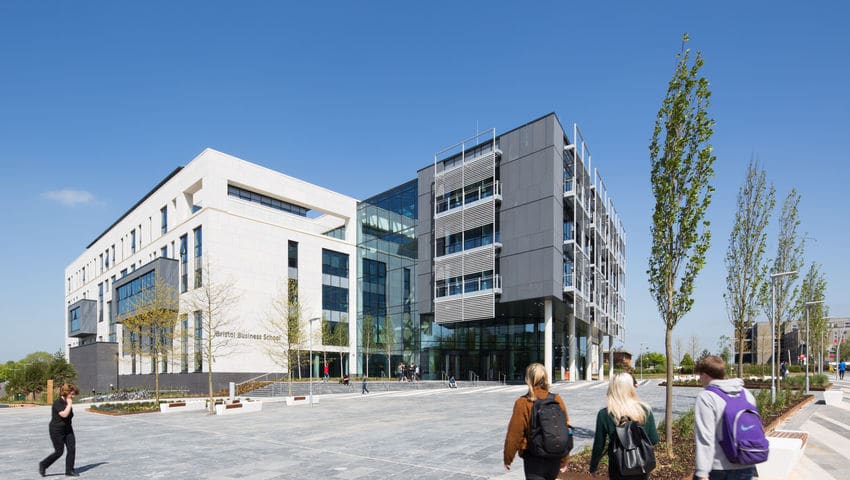 Solution
Registration Scanning Technology
UWE Bristol chose to partner with Open Parking and installed ScanSmarti and Rialto onto Samsung Galaxy handheld devices. ScanSmarti enables patrol officers to rapidly scan vehicles using Automated Number Plate Recognition (ANPR) mobile technology, removing the need to type in each vehicle registration and allowing officers to quickly determine whether a vehicle is legally parked, either due to a permit or other payment.
The Rialto enforcement software gives the patrol officer the ability to instantly issue a PCN for any breach of the parking regulations, as the system connects to the back office in real time. To facilitate this there was also a need to install appropriate signage across all campus sites, with full PCN processing managed by Open Parking's Business Processing Unit based in Northampton.
Rob said: "The Business Processing Unit has freed up our staff, who no longer need to spend hours on paperwork and can therefore get on with other pressing tasks. It has also increased the speed at which we receive payments."
Opting for cashless payments
During the initial phase of the project, the university also decided to implement a cashless parking solution. Therefore, Open Parking's PaySmarti – a real time digital payment platform – was implemented in all campus locations.
Rob said: "We decided to go cashless as a direct result of the Covid-19 outbreak, as we saw many people were not comfortable handling cash or using physical machines, and we wanted to give people a contact-free option.
"Therefore, we thought this would be a great addition to the other new technology we had installed with Open Parking, as it all compliments each other very well. We were pleased that this was installed in time for students returning to the campuses in October."
Looking to the Future
UWE Bristol look forward to working with Open Parking on future projects to benefit the university and wider users, such as the implementation of a virtual digital permit system to replace their existing internal system.
Rob added: " It is our intention to eventually  go digital with our permit system, so we look forward to starting those conversations with Open Parking in the coming months."
George To, Business Development Manager for Open Parking said: "UWE Bristol is a major University, and I am extremely pleased and proud that they awarded Open Parking as their partner to deliver their parking management requirements.
"It has been a privilege working with Rob and his team at UWE Bristol to help project manage the implementation – and I look forward to working with them to deliver further products that will enhance their efficiency, compliance and sustainability in parking management."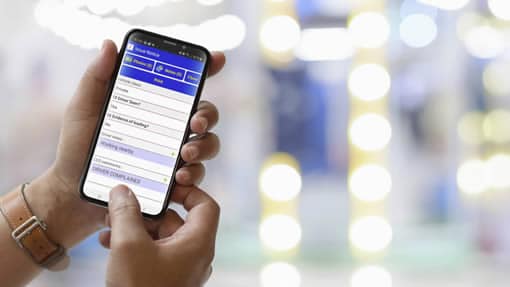 Open Parking Solutions Used
ScanSmarti
Smartphone camera scanning to eliminate manual registration entry. Fully integrated with cashless/permit tools for automatic time contravention identification.
Rialto
Smartphone-based PCN issuing software. Speeds up notice issue and ensures all required evidence is accurately recorded to maximise recovery rates.
PaySmarti
App or SMS-based pay and display solution. Enables motorists to pay for their parking at the touch of a button.
Business Processing Unit
Award-winning service utilising the full suite of Open Parking solutions. Manages all parking processes, including manual call handling – ongoing or for a specific duration.
Success
Faster payments compared to previous years
Staff can prioritise time for more important tasks
Appeals processes significantly streamlined
Clearer signage encouraged greater compliance with parking regulations